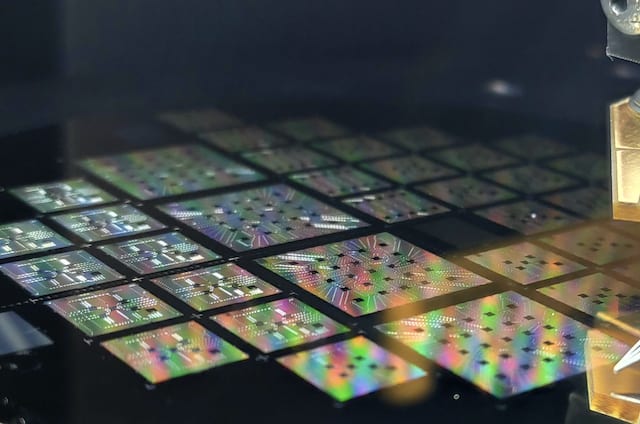 Commercial Team Lead
Delft

,

Zuid-Holland

,

Netherlands
Job description
QuantWare is looking for a Commercial Team Lead. With the experience and talent that you bring, you maximise the effectiveness of our commercial team, our marketing, sales and customer success, and the commercial performance of our organisation as a whole. You will be a leader and mentor to a highly motivated group of people, with the goal to professionalise our organisation. You will bring more commercial experience to our team and think at both a tactical and a strategic level. Your job will be very hands-on: you will be responsible for achieving our goals with a small team. You will need to manage the team, think of the right actions to take, and drive execution. This is an exceptionally important role within QuantWare that offers a unique opportunity to make an impact in an industry that will have a massive impact, yet is still in its early days.
About QuantWare
QuantWare is the world's leading supplier of superconducting quantum hardware. Our mission is to accelerate the advent of the quantum computer. We design, develop and fabricate state-of-the-art Quantum Processor Units. We are extremely motivated to solve hard problems and make useful quantum computation a reality. We are committed to diversity and work to build an inclusive environment in which all people, regardless of gender, race, religion, or background, can thrive.
What you will be doing:
Helping to drive the execution of our commercial strategy and the growth of our commercial organisation, identifying business opportunities and strategise the market entry of our quantum computing products;

Set up our sales processes and continuously improve them;

Set up our marketing organisation and execute our marketing strategy;

Set up and improve our customer success organisation;

Manage, mentor and train a group of highly motivated people in the commercial team;

Travel to conferences and clients, and coordinate commercial events;

Ensure incentives of our sales people are aligned and up to date;

Ensure QuantWare reaches its commercial targets;

Liaison with our CPO and CEO, and product managers, to help improve our products.
Job requirements
To be successful in this role, you at least have the following:
A Master's degree in Engineering or Business Administration or equivalent experience

4+ years combined experience within any of the following:

A scale-up environment in a commercial role

Sales management experience, preferably with strong overlap with customer success and/or marketing

Strategy consulting

Very strong operational experience

People Management experience

An existing network in quantum computing is a very strong plus
To thrive as a commercial team lead, you need to be sociable, be able to deal with pressure, and have excellent written and verbal communication skills. You like closing deals and stepping out of your comfort zone, yet are able to recognize when it is important to focus and let others in your team close deals.
What we have to offer
In addition to a competitive salary, equity compensation and attractive benefits, Quantware offers you a challenging position with ample opportunity to grow. You get to work with world-leading experts within an exciting, innovative field. QuantWare offers an inclusive environment in which people can learn, fall, thrive and excel. We value friendship, trust and openness. We want people from all backgrounds to see themselves represented and included in our organisation. We are actively trying to diversify our team and to bring more voices to the table, so all applicants are welcome.
In case you have any questions, don't hesitate to reach out to Bjorn Bogerd (Recruiter at QuantWare) via bjorn.bogerd@quantware.eu
QuantWare is an equal-opportunity employer.

Delft
,
Zuid-Holland
,
Netherlands