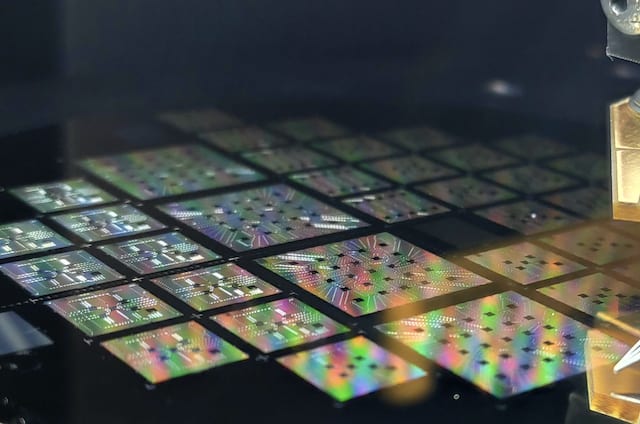 Fabrication Engineer
Delft

,

Zuid-Holland

,

Netherlands
Job description
Are you looking for an exciting role as Fabrication Engineer at the world's leading supplier of superconducting quantum hardware? This might be the job you're looking for!
You will work on fabricating and assembling next generation superconducting chips both for customers and internal developments. As a Fabrication Engineer at QuantWare, you will contribute towards development of better performing devices to boost the advent of quantum computing in everyday life. You will be trained to become part of one of the world leading groups in developing QPUs and quantum circuits, working with the most advanced techniques and state-of-the-art tools available.
What are you going to do:
Continuously improve our fabrication workflow with feedback from our internal fabrication and characterization team.
Adhere and helping to improve high standard protocol for fabrication of QPUs.
Investigate about new materials and fabrication methods to improve device metrics, yield and reproducibility over time.
Stay up to date with and implement state-of-the art research in a commercial setting.
Manage projects and communicate in collaboration with academic partners.
Quality control and assembly of devices for shipping to customers or for internal characterisation.
What we have to offer
In addition to a competitive salary and attractive benefits, Quantware offers you a challenging position with ample opportunity to grow and responsibility from the get-go. You get to work with world-leading experts within an exciting, innovative field. QuantWare offers an inclusive environment in which people can learn, fall, thrive and excel. We value friendship, trust and openness. We want people from all backgrounds to see themselves represented and included in our organisation. We are actively trying to diversify our team and to bring more voices to the table, so all applicants are welcome.
Job requirements
Nanofabrication and cleanroom experience, e.g. E-beam and UV lithography, dry/wet etching, (superconducting) thin PVD film deposition methods and diagnostics (e.g. SEM, EDX, AFM, ellipsometry, profilometry)
Physics or engineering background with at least higher professional education, master or better. Desirable knowledge about working/fabrication of Josephson junctions or at least Superconducting devices and electronics is a strong plus.
You are a great communicator and team player.
Good organisational and planning skills to achieve set objectives on time.
Flexibility to work on different tasks and ability to work under stress if sprints in production/delivery are required.
Willingness to travel for conferences, outreach events or collaboration meetings every now and then.
About QuantWare
QuantWare is the world's leading supplier of superconducting quantum hardware. Our mission is to accelerate the advent of the quantum computer. We design, develop and fabricate state-of-the-art Quantum Processor Units. We are extremely motivated to solve hard problems and make useful quantum computation a reality. We are committed to diversity and work to build an inclusive environment in which all people, regardless of gender, race, religion, or background, can thrive.
So, now we got your attention and interest; Apply!
In case you have any questions, don't hesitate to reach out to us via recruitment@quantware.eu

QuantWare is an equal-opportunity employer.

Delft
,
Zuid-Holland
,
Netherlands