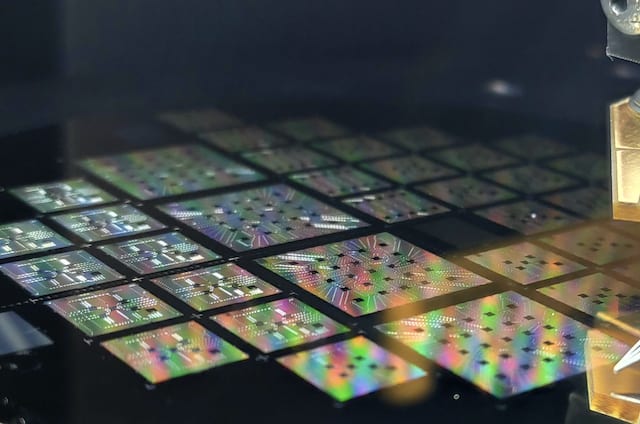 Project Lead Researcher
Delft

,

Zuid-Holland

,

Netherlands
Job description
Are you passionate about quantum engineering and ready to make groundbreaking contributions to the field of superconducting quantum computing? QuantWare is seeking a highly motivated Lead Researcher on Novel Qubits to spearhead our cutting-edge EU pathfinder project.

As the Lead Researcher, you will play a pivotal role in coordinating and driving the project forward. Your responsibilities will include daily activities such as planning, monitoring, and reporting progress towards scheduled deliverables and milestones. In addition, depending on project progress, you will have the opportunity to build and supervise a talented team dedicated to this project.
What you will be working on
Design and simulate small-scale chips to validate novel qubit technologies;

Develop innovative fabrication methods to push the boundaries of quantum computing;

Manage the administrative and financial aspects of the project, ensuring successful task completion and milestone achievement;

Coordinate internal communication with team members, company stakeholders, and project partners;

Prepare and organize meetings, conference calls, webinars, and presentations;

If the project yields promising results, you will have the chance to build and manage a dedicated team;

Tackle current scaling bottlenecks in quantum hardware.
What we have to offer
In addition to a competitive salary and attractive benefits, Quantware offers you a challenging position with ample opportunity to grow and responsibility from the get-go. You get to work with world-leading experts within an exciting, innovative field. QuantWare offers an inclusive environment in which people can learn, fall, thrive and excel. We value friendship, trust and openness. We want people from all backgrounds to see themselves represented and included in our organisation. We are actively trying to diversify our team and to bring more voices to the table, so all applicants are welcome.

Job requirements
A Master's or PhD in Quantum Engineering or Physics, with a focus on superconducting quantum computing or a related field;

Hands-on experience in the design, simulation OR fabrication of superconducting qubits;

Strong project management skills, including experience with fellowships and small grants;

A drive to develop the most advanced quantum processing units (QPUs) and quantum circuits;

Flexibility, adaptability, and excellent teamwork skills.

Exceptional organizational and planning abilities;

Willingness to travel for conferences, outreach events, or collaboration meetings.
About QuantWare
QuantWare is the world's leading supplier of superconducting quantum hardware. Our mission is to accelerate the advent of the quantum computer. We design, develop and fabricate state-of-the-art Quantum Processor Units. We are extremely motivated to solve hard problems and make useful quantum computation a reality. We are committed to diversity and work to build an inclusive environment in which all people, regardless of gender, race, religion, or background, can thrive.
So, now we got your attention and interest; Apply!
In case you have any questions, don't hesitate to reach out to our recruiter Björn Bogerd via bjorn.bogerd@quantware.eu
QuantWare is an equal-opportunity employer.

Delft
,
Zuid-Holland
,
Netherlands