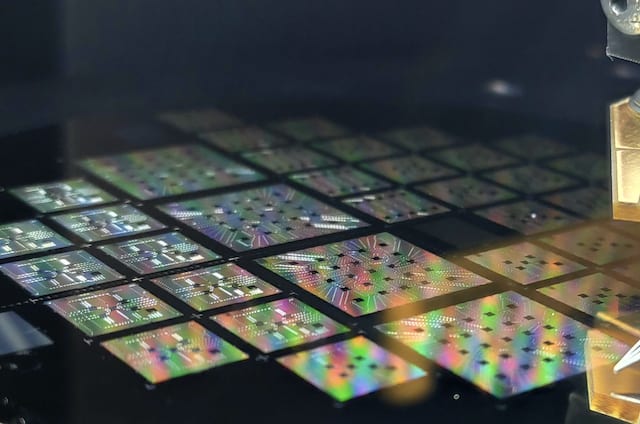 Quantum Amplifier Development Engineer
Delft

,

Zuid-Holland

,

Netherlands
Job description
QuantWare is looking for a highly skilled and motivated Amplifier Development Engineer to join our team and take a leading role in the development of next-generation superconducting amplifiers, with a focus on Traveling Wave Parametric Amplifiers (TWPAs). 
At QuantWare, you will push the state of the art in theoretical understanding, design, fabrication, and characterization of these amplifiers, contributing to our vision of making quantum computing available to all. If you are passionate about developing state-of-the-art superconducting amplifiers and want to contribute to the advent of useful quantum computing, we would love to hear from you.

What are you going to do?
Taking a leading role in the development and optimization of existing and novel superconducting amplifiers, specifically TWPAs, from concept to final product;
Conduct theoretical analysis and modeling to understand and improve the performance of superconducting amplifiers;
Analyzing and interpreting experimental data to identify areas of improvement and guide future design iterations;
Staying on top of developments in the field of superconducting amplifiers;
Ensuring close collaboration with our fabrication and characterization teams.

About QuantWare
QuantWare is the world's leading supplier of superconducting quantum hardware. Our mission is to accelerate the advent of the quantum computer. We design, develop and fabricate state-of-the-art Quantum Processor Units. We are extremely motivated to solve hard problems and make useful quantum computation a reality. We are committed to diversity and work to build an inclusive environment in which all people, regardless of gender, race, religion, or background, can thrive.
Job requirements
PhD or equivalent experience in the development of superconducting amplifiers, circuit QED or a closely related field;

Strong background in superconducting circuits, microwave engineering, and quantum computing;

Strong communication skills, with the ability to convey complex technical concepts to both expert and non-expert colleagues and partners.
It would be even better if you bring the following too:
Experience in the design, nanofabrication and cryogenic characterisation of superconducting circuits;

Affinity with development and commercialisation of commercial products.
What we have to offer

Quantware offers you a challenging position with ample opportunity to grow and responsibility from the get-go. You get to work with world-leading experts within an exciting, innovative field. QuantWare offers an inclusive environment in which people can learn, fall, thrive and excel. We value friendship, trust and openness. We want people from all backgrounds to see themselves represented and included in our organisation. We are actively trying to diversify our team and to bring more voices to the table, so all applicants are welcome.
So, now we got your attention and interest; Apply!
In case you have any questions, don't hesitate to reach out to our recruiter Björn Bogerd via bjorn.bogerd@quantware.eu.
QuantWare is an equal-opportunity employer.
Delft
,
Zuid-Holland
,
Netherlands