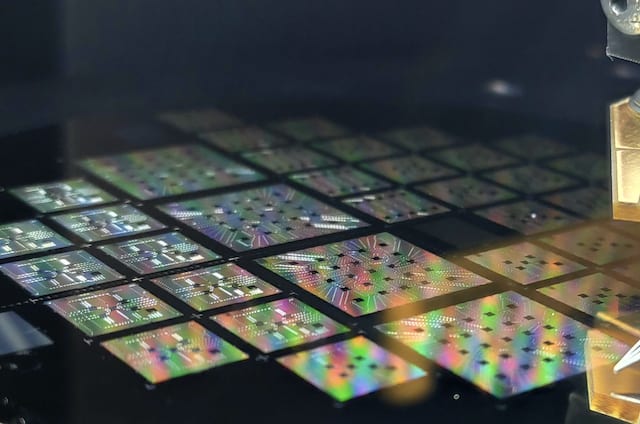 Senior Quantum Design Engineer
Delft

,

Zuid-Holland

,

Netherlands
Job description
As a Quantum Design Engineer, your primary responsibility is to aid in setting the course for our next generation of quantum processors by inventing, designing and simulating advanced quantum components. These quantum processors will be utilised by our customers for cutting-edge research and will contribute to our internal efforts in developing a scalable quantum computer with over 1000 qubits.

As a part of the design team you will collaborate closely with other business units specialising in fabrication, measurement, and 3D integration. In addition to your core duties, you may also have the opportunity to actively participate in other areas of our business, including measurements, sales, strategic planning, and managerial tasks.
About QuantWare
QuantWare is the world's leading supplier of superconducting quantum hardware. Our mission is to accelerate the advent of the quantum computer. We design, develop and fabricate state-of-the-art Quantum Processor Units. We are extremely motivated to solve hard problems and make useful quantum computation a reality. We are committed to diversity and work to build an inclusive environment in which all people, regardless of gender, race, religion, or background, can thrive.
What are you going to do?
Continuously improve chip design with feedback from our customers and internal fabrication and characterisation teams;
Develop and design chip layouts for new state-of-the-art processors and amplifiers;
Write and improve code to automate design and simulation.
What's in it for you?
Salary based on your skills and experience
Being part of the future of Quantum Computing
A scale-up environment where you can shape your own role and receive a lot of responsibility 
International environment; we are a international company, both in terms of employees as well as customers.
What we have to offer
Quantware offers you a challenging position with ample opportunity to grow and responsibility from the get-go. You get to work with world-leading experts within an exciting, innovative field. QuantWare offers an inclusive environment in which people can learn, fall, thrive and excel. We value friendship, trust and openness. We want people from all backgrounds to see themselves represented and included in our organisation. We are actively trying to diversify our team and to bring more voices to the table, so all applicants are welcome.
Job requirements
PhD in Superconducting Quantum or related field;
Python programming experience;

Microwave engineering experience or affiliation;
Great communicator and team player.
Best candidate possible also has;
Great Python programming skills
Superconducting quantum circuits / cQED experience or affiliation
Experience with qubits or quantum amplifiers
Cleanroom experience
Cryogenic measurement experience
So, now we got your attention and interest; Apply!

In case you have any questions, don't hesitate to reach out to our recruiter Björn Bogerd via bjorn.bogerd@quantware.eu.

QuantWare is an equal-opportunity employer.

Delft
,
Zuid-Holland
,
Netherlands